Hi all! My play is OVER & I had promised myself a treat to celebrate all the hard work I did ;) I bought some cool new STAMPS, check these out!
At Unity (the first stamps I have ever bought from Unity, their artwork is amazing!)
Sunny Happy Skies
(on sale!)
Take Time to Laugh
(old Kit of the Month)
Create Yourself
(this has ALWAYS been one of my fave quotes, I have a sign with this quote in my studio and this quote on a necklace as well, I had to have the stamp!)
Faith
(I couldn't resist..... too beautiful)
At The Cat's Pajamas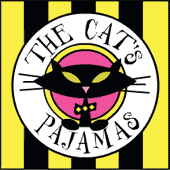 A Beary Good Year
(such a versatile set!)
Like You a Latte
(the little boy, coupled with the coffee quotes, I couldn't resist....)
Whale of a Time
(I love him!)
I hope you all have a great day! Check back soon to see me make some fun stuff with my new goodies!
xoxox, Noelle