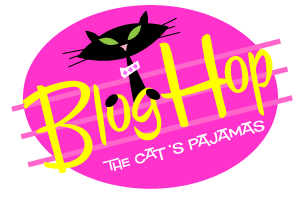 Hi all! Today marks the end of Sneaky Peek Week and the beginning of availability
from our NEW RELEASE!! I hope you will be checking in at The Cat's Pajamas to see the fab EIGHT new stamp sets, 3 die sets and 2 new Cutable files now available!!!
The proceeds from our Cutables will be going to support
Julie Masse's
adoption process for a baby girl from China!
The Cutables work with a Silhouette, or if you don't have one there are print and and hand cut versions on them as well for those of us less technologically advanced (i.e. me) ;)
I used our new set "Life Is Like Ice Cream" for this card!
I actually used the print and cut version of our Step Card Cutable for this card! Even though I don't have a Silhouette, it was very easy to make this card, I printed it out and then cut and folded from the backside so you wouldn't see the printed part. The mats are the perfect size!
I used some acetate to make the bowl shiny like actual glass.
I also used the
Icing CutUps
in a layered fashion across the top of the card.