Hi there! Linking this back to the Blog Hop for Valentine's projects at TCP! You can check out the deets
here.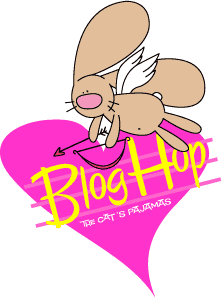 Not a long post today, but this was a little Valentine's project I'd been wanting to get to for awhile now :). I made a little banner to enhance my Valentine's Decorations yesterday. You might remember the
Liberty Banner
, and the
Lucky Banner
that I made last year to hang in this same spot. I did not have a banner die for those 2 projects, so if you don't have a banner die, and would like to make a banner, those are both great posts for that. ;) But you might remember that I recently splurged on the
Pennant die
, over at TCP, I also used their Heart Trio die on this project. Nothing real "technique-y" about this project, just cut and embellish. LOVE that kinda stuff, don't you? :) Here's some more pics....
I used stickers for the letters, but you could always stamp, use die-cuts, or chipboard letters if you're in the market for something similar! I think on all my banners, I've used punched pieces behind the letters to "frame" them.
I chose the colors: Kraft, Pink, and Red. I thought this would coordinate well with the other decorations I had, and the beige walls/mantel in my home. An interior decorator tip for you: Group like items together that work well in color/style and scale. By creating "vignettes" or displays like this one; you can make your seasonal home decor feel seamless, even if (as in this case) there's not really any other pink or red in the room, since I'm a blues and greens kinda gal! Further questions? Comment here, and I'll get back to ya! Have a stellar day :)
xoxo, Noelle
supply list: dies and Peppermint Divine Twine: The Cat's pajamas; decorative papers: Martha Stewart Crafts; punches: EK Success; border stickers and glass baubles: K&Company; letter stickers: October Afternoon
DUST IT OFF!: If you would like a banner, but don't want to invest in a banner die, please check those previous posts for tips on making fun banners with punches and squares of DP. :)