Hi there, I'm still not feeling so hot. :( I'm not sick anymore, but my health problems (which are normally not present THANK GOODNESS!) really have me feeling crummy. Between a low thyroid and a painful cyst, I have just not been feeling very "me" the last 4-5 days. I know that everything will get ironed out in the next few weeks, and I am SO blessed that it's nothing more serious, but I just feel "bleh." So, I'm sorry if I'm slow publishing and/or returning comments. I'm just moving slow right now, if my hubby and kids can accept that, I guess you can too, right? ;)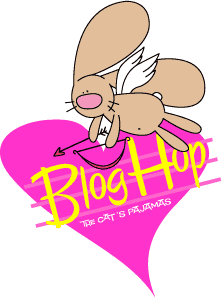 This card is for
TCPTUESDAY
, I really wanted to play with my new TCP Valentines stamps again before Valentines Day! They are also having a Valentine's Blog Hop over there, just use any TCP CutUps or TCP stamps for your Valentines projects, and you can link up, it's on the sidebar on the TCP blog. For this card I used "Gimme Some Sugar" and "Build A Bingo" on the tab. This is also using Anne Marie's FAB sketch at
The Paper Players!
Here is the sketch:
I had seen
this gorgeous CAS card
on Julie Masse's fabulous blog in December, and I asked her via the
Die Cutting Hints thread
on SCS how she dry embossed with her die. As it turned out, I already HAD the tan embossing mats needed, I bought them thinking they were for something else, and then, when I couldn't figure out how to use them correctly, they got relegated to the bottom of the box where I keep my dies and pads. Well, thanks to her, now I know how to use them! I thought the Heart CutUp would be such a cool dry embossed background, so that was my jumping off point for this card. Still pushing myself to be a bit more CAS, and on this card, I think it paid off.
Have you noticed how mirrored dressers and consoles are making a comeback? Well, I thought Sprinkle is just known for being SOOOOO fabulous and chic, that she would probably have a mirrored piece of furniture to give her lollipops away from, so I colored it silver. I actually intended to add some Crystal Effects to the lollies, but I guess that will happen after publishing this, LOL!
I really liked the way it turned out to use all the different reds and pinks on this card, lots of fun! Well, I will see you on Tuesday for another ColourQ challenge! I've got a fun project all ready to show you for that. See you then! :)
xoxo, Noelle
supply list: stamps and heart die: The Cat's Pajamas; punches: EK Success; felt flower: K&Company; decorative paper: Martha Stewart Crafts; markers: Zig, Stampin' Up!, and Inkadinkado; flocked tag: Heidi Grace Designs; solid cardstock: Stampin' Up!
DUST IT OFF!: That tag is really old as are the punches used on this card.