Hi all! Are you ready for a MONSTER, MEGA post? Because you are about to get one! First I am going to share my Blog Hop project for Sneaky Peek week, and THEN I am going to show you my 2nd TCP Tuesday card for this month. Are you ready? Lets Gooooooo! If you are Hopping, you should have come from
Nancy's blog
, and she is the first blog, so that's where you start if you want to do the Hop.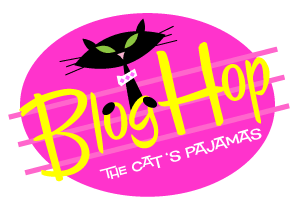 This is a mini tissue holder! I found the tutorial through
Pinterest,
the link is
right here.
Don't be intimidated that the text is in Spanish, it's very easy to tell how to make it from the photos! It holds a pocket pack of tissues. When I went to put mine in, I realized the opening in the plastic package was on the side, not on the top, so I actually pulled mine out of the package and just slipped them in the opening. Wouldn't this make a cute gift for a friend who is under the weather?
I used "Bounce Back." One of the new sets that is available NOW on our
awesome new website!
I can't wait for you to see it, it's got great search options, and categories, and project ideas and tutorials! Oh, it's super swanky, you should check it out for sure.
I made this sick little Bun green. Which is kind of funny when you think about it, because when someone is sick, sometimes we say "you look green." LOL But I also did a
Green Bun
for the last release. Should I make a thing of it? Like, "Where will Noelle put the Green Bun for the latest release?" Haha!
I used the
Framed Up CutUps
and the new Dots CutUp. I cut one solid panel and one I cut with the frame first and then with the dots for a fun layered look.
Well, it's also Tuesday and that means it's time for another
TCPTuesday card!
You can check out our new blog at that link, too! :) You may or may not know that this month's challenge is an ANTI-embellishment challenge! No more than 3 embellies and no buttons, twine, or gems. It's a little scary to venture into the world of little to no embellishments, isn't it? Or, maybe it's SPOOKY since we are only a few days out from Halloween! ;) But you have until the end of the day on Halloween to get your embellishment-less card made and uploaded! Trust me when I say-you'll have time to play, because embellishing is what takes so much time on a card, right? ;)
My card for today features one of the stamps we released last winter-cute little Penguin is taking a ride on a giant snowflake in
"Snow Kisses."
With this card, I discovered that it was fun to combine the Holiday Toppers CutUps with the Framed Up CutUps. I cut one with the large frame in green, then cut a second in white, and used the snowflake Topper on the white one only-that is also where I stamped Mr. Penguin. Then I layered the white one over the green, and I think it gives a really cool layered look, wouldn't you agree? This would work well with any of our Toppers!
My few embellies in this case were sequins which are so popular right now! They give the card a bit of sparkle too.
If you are Hopping, please go to
Susan's blog
next! Thanks for Hopping by!
Hugs, Noelle